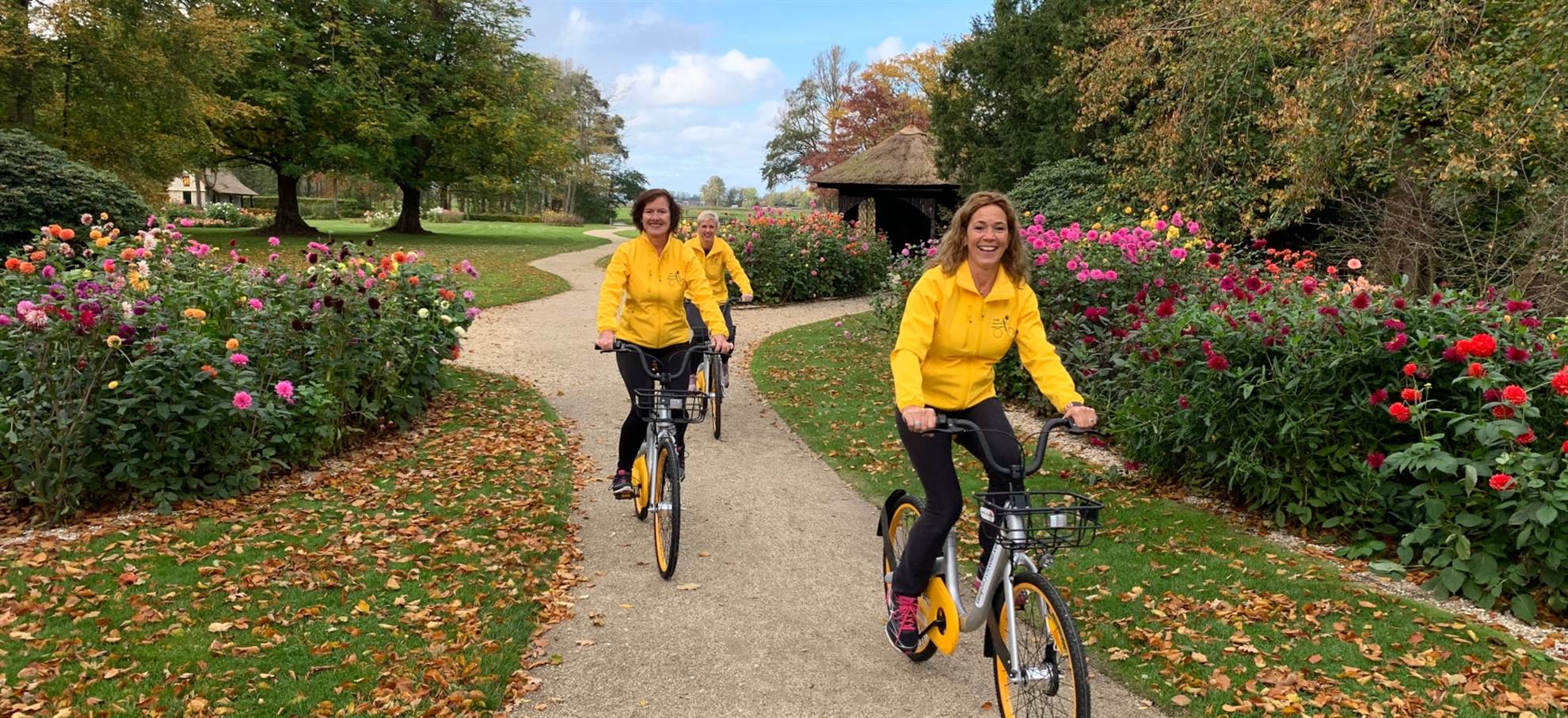 Bike Tour with Guide around Keukenhof
To product
The Keukenhof will give you a day out that will not forget! Visit the Keukenhof inside and explore the Flowerfields by bike around the Keukenhof at the same day!
The Keukenhof is located one hour outside Amsterdam. Because of the totally different (and typical Dutch) landscape a great opportunity to get to know the surrounding of the Keukenhof. When you are in Holland there is only one way the Dutch expect you to do this: by bike!
Lisse (the location where the Keukenhof is located) is surrounded by many tulip fields who are in bloom at the time you are there. These bulb farms are very interesting to see and some of them are open to visit. Did you know the Dutch export their flowers all over the world and making it the 2nd most biggest agricultural country in the world (after the USA)? Lisse itself is a typical Dutch village and you are also close to the beach. To sum up: with the bike you can explore this yourself!
Highlights
With a local English speaking guide.
't Huys Dever (a 14th century monument) and several museums and windmills.
History of Keukenhof in Lisse and other attractions
20-25 minute break at 'De Tulperij', where you can take pictures around the flower fields
What is included?
A guided tour along the colorful flower bulb fields.
Cycling along the highlights of Lisse
With a local English speaking guide for 2,5 hours
Includes bike and helmet
Rear child seats for children from 1 to 6 years old (9 – 22 kg) possible on request
Departure time
March:
Even days - 13:30
Odd days - 10:00
April:
Every day except
Exceptions

April 1 - 10:00
Monday and Wednesday morning
Friday afternoons
May:
Even days - 10:00
Odd days - 13:3
Departure location
Hotel Lowietje
Heereweg 10, 2161 AG Lisse
Language
English
How does it work?
Select the date and time you want to join the tour.